Capabilities
ACD will provide one stop solution from parts manufacturing to assembly of large structures under one roof including components as per 'Build-to-Print' and 'Design-to-Print' concept.
Highly proficient and experienced human resource in composite manufacturing adds to the core strength of our organization.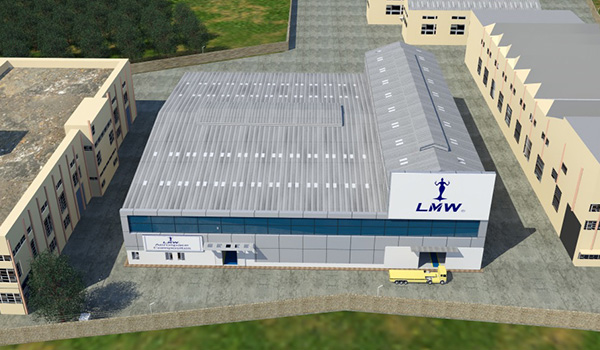 Major Highlights of our facility
The facility will be comprehensively equipped to provide mechanical and chemical testing of materials, processing of composite parts, machining, dimensional inspection, NDT, assembly and testing. We have built up assembly area of 1870 Sq.m (LBH = 85m x 22m x 22m) equipped with two cranes, 10T crane at 18m level and 5T crane at 10m level to handle large components and assemblies.
Facility
Description
Clean room
940 Sq.m Class 1 Lakh (FED Std 209E)
Autoclave
4.0m Diameter * 6.0m Length
Pressure = 10 Bar; Temperature = 250oC
Autoclave
1.3m Diameter * 2.4m Length
Pressure = 15 Bar; Temperature = 450oC
PrePreg Cutting M/c
1.7m Length * 1.82m Breadth
Universal Testing Machine
100kN with environmental chamber
3D CMM
5m Length * 2.5m Breadth * 1.5m Height
Laser Tracker
AT 930 Accuracy = +/- 15 Micron+ (6 micron /m)
NDT
Phased Array A Scan and Laser shearography
C Scan NDT is planned for future applications
Filament winding machine
Planned for future expansion
Product Portfolio in our vision
Space and Defence Components
Pay load fairings
Composite interstage structures
Radomes for space, airborne and ground applications
Antenna reflectors
Solar panel substrates
Pressure vessels
Motor cases
Missile launcher tubes
Fixed-Wing Aircraft Components
Fuselage components
Fin and Rudder
Interior components
Floor beams and panels
Fixed wing structures
Flaps, Ailerons and Spoilers
Engine nacelles
Rotary-Wing Aircraft Components
Main rotor blade and Hub plate
Tail rotor blade and Hub plate
Anti Resonance Isolation System
Door assembly and interiors
Engine cowlings
Landing skids
Empennage components